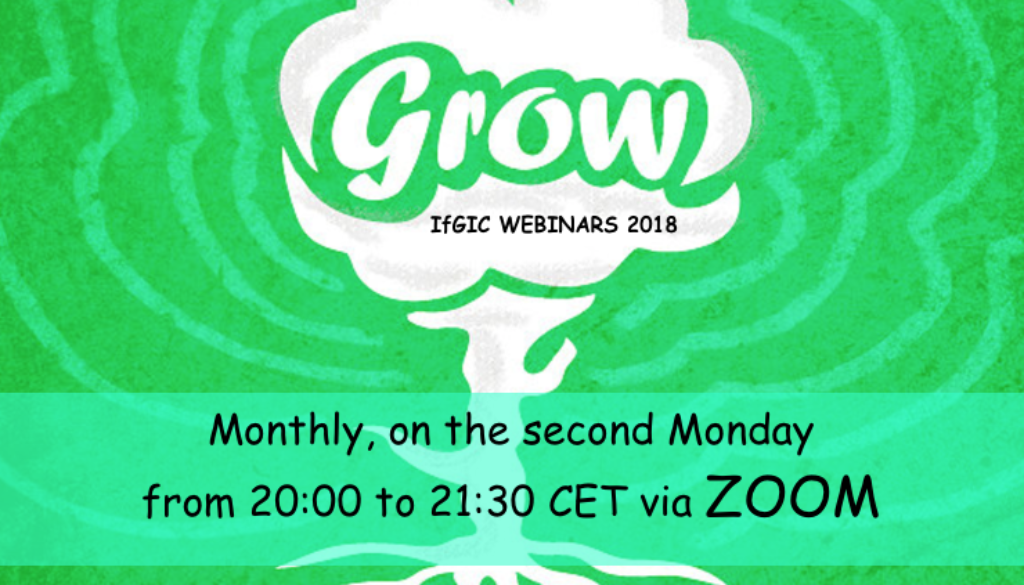 Overwhelmed by the response from practices when we paused the webinar series for an update, we have reinstated our webinar program to ensure we continue to deliver our easily accessible education sessions to our general practice audience.
Our webinars continue to be interactive online experts exchange that are:
Free to all participants
Presented by experienced members of our institute
Scheduled to limit the disruption to your practice
Designed to support you in running a professional practice
Comprehensive, covering a range of topics
Can be viewed on your computer, iPad, iPhone, or Android device.
Recorded and made available on the YouTube channel.
Our webinars take place always on the second Monday of the month from 20:00-21:30 CET via zoom
Our main topics in 2018
Global Social Witnessing by Dr. Kazuma Matoba
The Maori Concept of Interconnectedness by Dr. Anna Storck
Sexuality as communication for a peaceful world by Mari Sawada
MMIIRR Communication Practice: Minimal Structures to Maximize Awareness by Dr.Sergej van Middendorp
Reinventing organisations by Marion Weber
How to join us online?
All sessions will be held on the Zoom video platform.
Once you're set up, you can click the link below to join a session at the scheduled time. At the time we run our monthly webinars on the second Monday from 20:00-21:30 CET. All sessions will use the same access information. If you're new to Zoom, please see the Zoom instructions here: https://ifgic.wordpress.com/2017/07/14/how-to-join-a-zoom-meeting/
Meeting-ID: 106-320-695
ALREADY A ZOOM USER?
We recommend updating to the most current version of Zoom. Visit this page to find out how to determine whether your Zoom is up to date. This page has instructions how to download the lastest version.
SUPPORT
If you have questions or need assistance, please contact Anna. She won't be available just before the sessions begin so please get set up in Zoom well before the first session you'll be joining.

What has happened in 2017
In 2017 we provided 11 free Webinars with valuable educational information on timely, interdisciplinary topics around the Cosmopolitan Communication. A key feature of our webinars was to give, receive and discuss information and combine visions of transcultural justice, peace and conviviality with an ethical commitment to difference and alterity.
All information about our webinars in 2017 you can find here:
https://ifgic.wordpress.com/2017/02/06/ifgic-webinar-series-online-in-2017/
We are looking to meeting you online soon.
IfGIC-Team