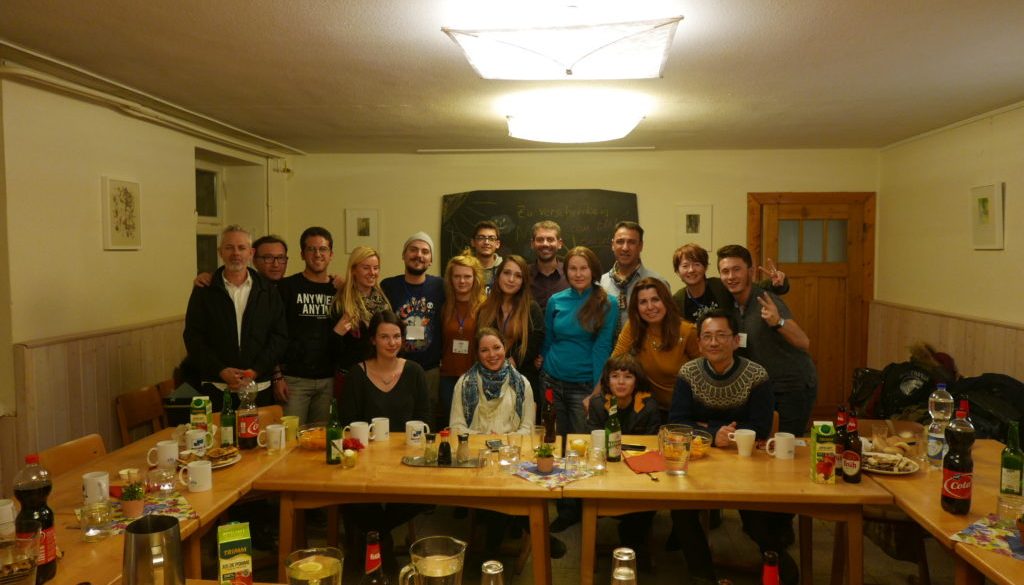 IfGIC is a strategic partner of the "Teaching English Motivatedly for Adult Students" project together with Sportello Elp (Italy) and Aydin Egitim (Turkey). The goal of this project is to develop new teaching methods of English language for adult learners. The contribution of IfGIC is even deeper than this goal: We strive to develop communicative competence for transparent dialogical communication.

First workshop took place in Bari, Italy from the 9th to 14th June 2017. Agata and Kazuma with 5 students from the Institute for Waldorf-Pedagogy in Witten/Annen visited workshop in Bari in Italy. Nicola and his team welcomed us very warmly and managed to break the \"cultural\" ice on the first day. In the coming days many new friendships and new memories were made.
Second workshops took place in Witten/Annen in Germany from October 30th to November 4th. IfGIC and students from the project organized a 5-days-workshop as host for our partner groups from Italy and Turkey. From IfGIC Team, Mari Sawada and Mo Riddiford offered their workshops \"Transparent communication" (Mari) and "Globish" (Mo) with great value for the groups and project in general.
For the third workshop, our young members attended 5-day workshop in Aydin in Turkey from April 2nd to 8th 2018. We discussed for a long time if IfGIC should go to Turkey because of the political tension between Turkey and Germany. Our fear was overcome by very good organised schedule and careful mindful guidance during our stay in Aydin. All participants from Turkey, Italy and Germany were all convinced of powerful cosmopolitan communication which can transcend any political tensions.