Creating Collaborative Network

Our partners
We cooperate with national & international partners to create more impact, to exchange expertise and learn from each other.
If you would like to partner with us, let us know.
CMMInstitute

We have a vision for a better world! A world filled with loving relationships, supportive institutions, creative organizations, and mature civic processes. We know that this world is possible if enough of us choose to make it so. The CMM Institute is a connector and cultivator of all things to do with the theory and practice of CMM that contributes to making better social worlds. We also realize that the skills for making social worlds are unevenly distributed and that they are often in shortest supply when needed the most. For this reason, our vision is to use CMM and the work of this Institute to promote abilities, skills, and ways of being that enable us all to act compassionately, mindfully, and wisely into the complex world in which we live. As the institutional home and on-going keeper of CMM's living history, the Institute partners with people, organizations and projects that represent significant, relevant, and applicable ways to institutionalize better patterns of communication. more…
interkultura cross cultural training & consulting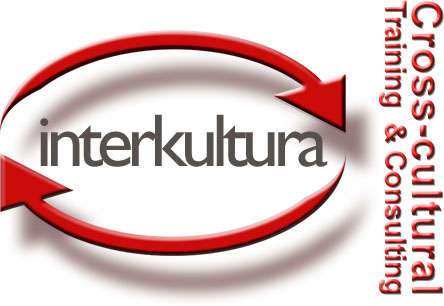 interkultura is dedicated to working with people to help them attain the skills, knowledge and experience to allow them and their businesses to succeed on the international stage. We offer customised interactive workshops and experiential activities to help you and your organisation develop the cross-cultural "know-how" to serve an international population. Since than we keep helping organizations to overcome the communication challenges they face as they expand internationally and grow their global workforce. We support private and public institutions in their intercultural business. With a world-wide network of international business consultants we have the ability to deliver seminars, workshops and training programs at a venue of your choice, anywhere in the world. more…
MOA International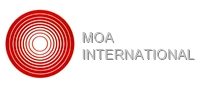 MOA International's ethos is based on the philosophy and work of Mokichi Okada (1882-1955), who publicly announced his vision for creating a new civilization in January, 1935. His idea for this new civilization was that it must bring permanent peace and happiness to all human beings all across the world without restricted to certain region or ethnic group more…
Sharing the Presence e.V.
The charitable association "Sharing the Presence e.V." provides a charitable framework for the diverse range of projects in the Sharing the Presence movement based around the work of Thomas Hübl. Activities which will be conducted under the auspices of the charity include the organization of the Celebrate Life Festival. It is possible to make charitable donations at the festivals. Some of these donations will be passed on to other charitable organizations more…
Fractality

Based in Athens, Greece, FRACTALITY is an internationally recognised learning, training, research and organisational development Institute, providing a wide range of high-impact interventions and activities for clients. Fractality is strongly committed to tackling deprivation and promoting inclusion so a substantial part of its work is to collaborate with partner organisations  in order to: design, organise and realise educational and vocational training programs to help marginalized social groups develop skills, find employment and integrate into society; participate in interventions and suggest measures to fight unemployment and social exclusion and to support entrepreneurship, social economy and sustainable development; promote research and innovation, support cooperation, exchange of experience and good practices in the fields of entrepreneurship and sustainability. more…
Visual Facilitators

Since 2005 Visual Facilitators have worked in all industries and for almost all topics for startups and change makers, large corporations and SMBs, government and politics, culture and NGOs – until now under the name Integral Information Architecture). Today they are an experienced team which currently will also expand globally. Change is complex. It is not graspable mentally and using words. And still we wish meaningful change that lasts: Vision and values that are being lived, and that involve people with heart, mind and creativity. For most people values, strategies, vision or new processes are very abstract. They come to life when facilitated through a participatory process and when in visualized in color, form and stories: They start to work on mind, hear and soul. The start to become tangible, sense- able and are fun. And the future can be experienced before it happens more…