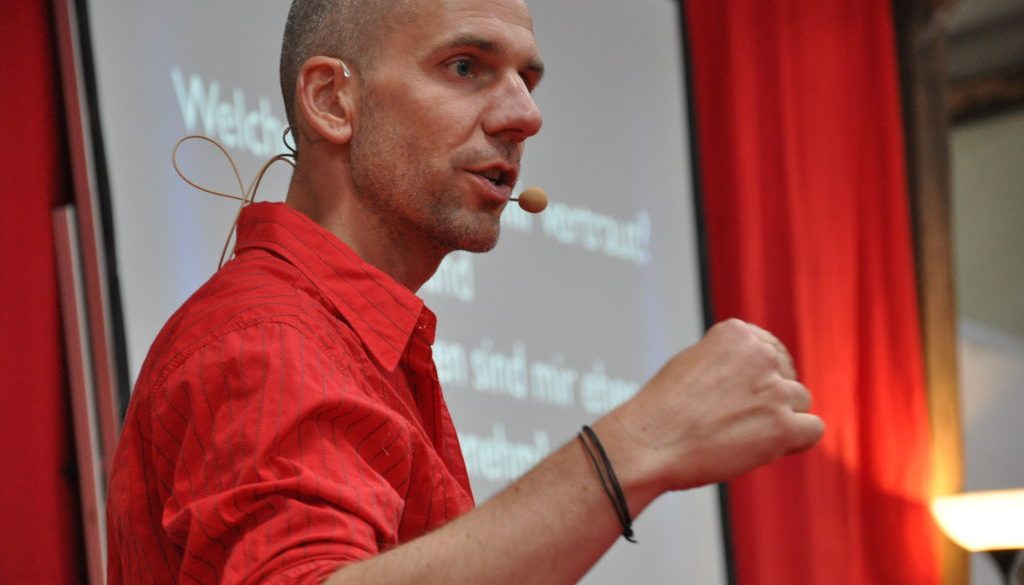 Webinar with Martin Bruders and Kazuma Matoba
IfGIC veranstaltet von 30. März bis 2. April 2020 "Global Social Witnessing_Conference.Lab" an der Universität Witten/Herdecke. (www.globalsocialwitnessing.org). Nach Herrmann, Matoba & Wagner (2018):
Global social witnessing is at its core the emergent human capacity to mindfully attend to global events with an embodied awareness, thereby creating an inner world space mirroring these events.
Wenn wir in den Nachrichten leidende Menschen sehen – wie Kinder in Hungersnot in Afrika oder eine weinende Mutter mit ihrem getöteten Kind in Syrien –, fühlen wir uns betroffen und können uns in diese Menschen einfühlen. Dies geschieht häufig, der Eindruck bleibt aber nicht  dauerhaft, weil es uns einfach zu viel wird und wir uns nicht immer damit beschäftigen möchten. So können wir ohne berührt zu werden unsere alltäglichen Aufgaben erledigen. "Trotz der Tragödien der Welt ist mein Tag heute in Ordnung." Diese Alltagsgedanken sind tief in einem individualistischen Dualismus verwurzelt: Ich und die Welt sind voneinander getrennt.
Durch Klimawandel und -katastrophe beginnen wir allmählich zu begreifen, dass es sich dabei um die Konsequenz unseres Konsumverhaltens handelt. Über diese wichtige Lektion hinaus müssen wir in eine nächste Evolutionsphase eintreten, wo wir alles als Konsequenz unseres Denkens und Handelns betrachten können. Denn wir sind miteinander und mit der Welt verbunden. So können wir leidende Menschen im Glauben bezeugen, dass wir nicht von ihnen getrennt sind, sondern wir und sie zu einem großen System gehören. Von dieser Perspektive aus können wir "Global Social Witnessing" definieren und praktizieren. Wie wir bei Meditation mit Körper, Gefühle und Geist achtsam umgehen, können wir anderen Teilen unseres ganzen Sozialkörpers Aufmerksamkeit schenken. Das Ziel des Labs ist durch zahlreiche Workshops und Dialoge zwischen Wissenschaft, Kunst, Politik, Journalismus und Spiritualität "Global SocialWitnessing" als Tool für kosmopolitische Bildung zu forschen und entwickeln.
Kazuma Matoba und Martin Bruders laden Sie am 21.10.2019 , von 20 bis 22 Uhr 00, zum Webinar "Global Social Witnessing: Theorie und Praxis" ein. Sie können diesen Konzept kennenlernen und durch paar praktische Übungen mit Ihrem eigenem Leib GSW erleben.