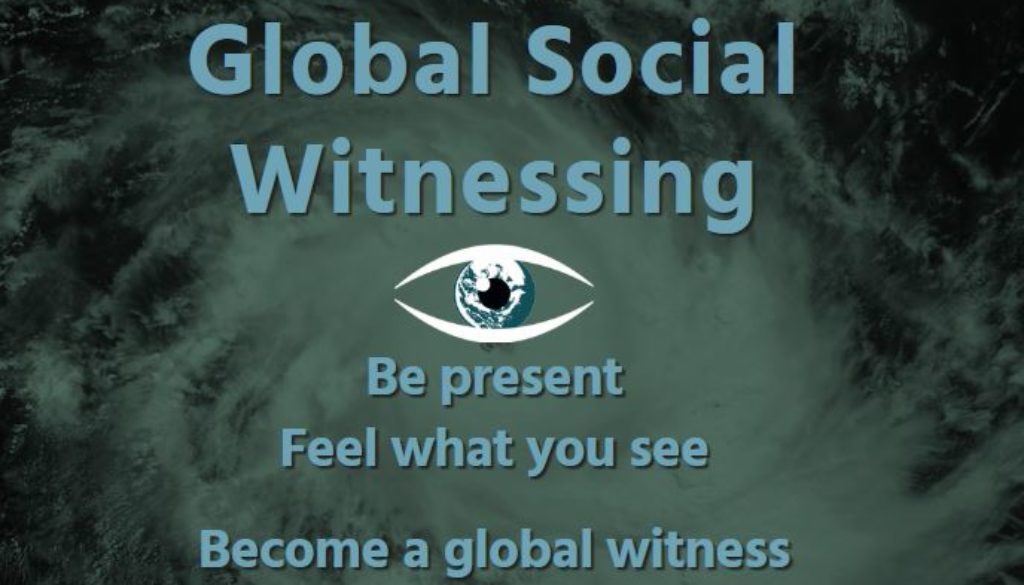 Global Social Witnessing_Conference.Lab
Unit 1 "GSW as Sacred Activism": February 15th to March 4th 2021
Unit 2 "Art as GSW": March 15th – 17th in 2021
These two units are parts of Master of Arts in Global Social Witnessing at Ubiquity University
Global Social Witnessing_Lab 2021
Vision: In the 21st century the university has a major responsibility for creating spaces in which a cosmopolitan society can be prepared for the future; where students are encouraged to explore the contours of cosmopolitan identity; and where students can practice 'global social witnessing' in order to develop human capacity to attend mindfully to global events with embodied awareness. If our future is to be cosmopolitan, we need to establish cosmopolitan education in the university.
Goal: The goal of GSW_Lab 2021 is to make dialogues between scientific researchers and practitioners by answering theoretical and pragmatic questions concerning GSW. Researchers are invited from philosophy, psychology, sociology, biology, neuroscience, political science, communication science and art science. They will dialogue with practitioners such as spiritual leaders, artist and journalist.
Conference language is English.