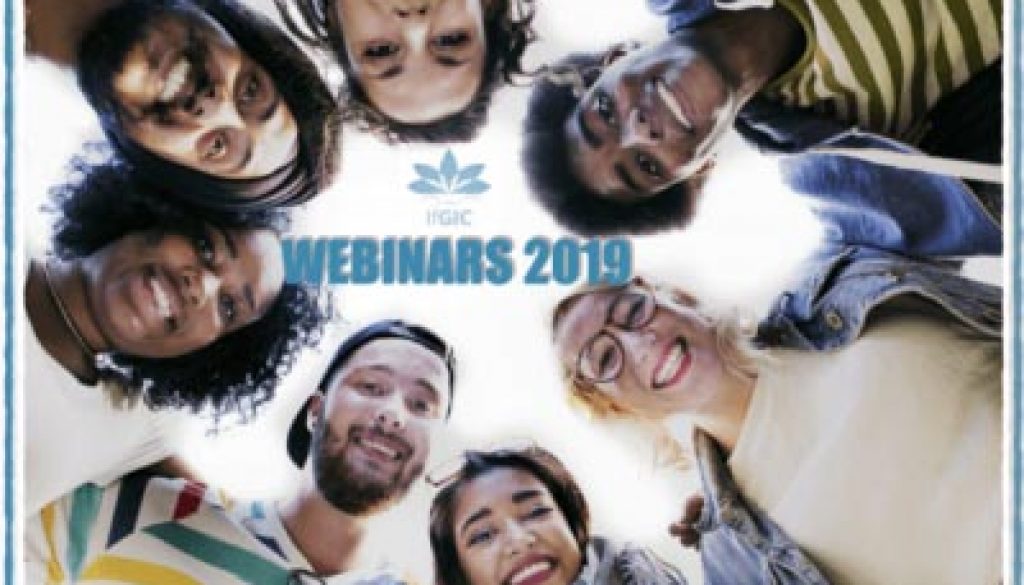 Joanna Macy and Molly Young Brown explain that the Great Turning is happening simultaneously in three areas or dimensions that are mutually reinforcing and equally necessary. They identify these as:
"Holding actions" to slow the damage to Earth and its beings;
Analysis of structural causes and the creation of alternative institutions;
A fundamental shift in worldview and values.
The primary focus of our work at the Institute for Global Integral Competence e.V. is on the third dimension of the Great Turning, which Joanna and Molly deem "the most basic." They note that, in order to take root and survive, the alternative institutions created as part of the second dimension must be sourced in a worldview profoundly different from the one that created the industrial growth society. They see such a shift in human consciousness emerging in the grief that so many of us are feeling for a plundered world. In our new understandings from communication, ecology, physics, psychology, and other fields about what it means to be human on an animate planet; and in our deepening embrace of the mystical traditions of both indigenous and Western peoples. Rather than become something other-than-human or superhuman, we are summoned to become fully human. We must mature into people who are, first and foremost, citizens of Earth and residents of the universe. Truly cosmopolitan and our identity and core values must be recast accordingly. This kind of maturation entails a quantum leap beyond the stage of development in which the majority of people live today. And yet we must begin now to engender the future human.
In 2019 we continue to provide free Webinars with valuable educational information on timely, interdisciplinary topics around the Global Integral Competence. A key feature of our webinars was to give, receive and discuss information and combine visions of transcultural justice, peace and conviviality with an ethical commitment to difference and alterity.
Free Webinars |Monthly | On the second Monday | from 8-9:30 PM CET
Our webinars continue to be interactive online experts exchange that are:
Free to all participants
Presented by experienced members of our institute
Scheduled to limit the disruption to your practice
Designed to support you in running a professional practice
Comprehensive, covering a range of topics
Can be viewed on your computer, iPad, iPhone, or Android device.
Recorded and made available on the YouTube channel.
Program and presenters for 2019
14th Januar 2019
Spiritual traumatization – an approach to a complex topic by Marion Weber. Part 1. DE
How and by what can you be spiritually traumatized? Starting point will be a definition of the word "trauma". In the following section the webinar will address to research about individual traumata, transgenerational traumata and kollective traumata. These basics will be applied on the topic of spiritual traumatization and examples will be explored.
11th February 2019
Global Social Witnessing by Dr. Kazuma Matoba
Global Social Witnessing (GSW) is at its core the emergent human capacity to mindfully attend to global events with an embodied awareness, thereby creating an inner world space mirroring these events. As a practice of contemplative social cognition (Singer et al., 2015), GSW involves a sequence of micro-actions (Petitmengin et al., 2017): An active choice to pay attention to world events, to allow oneself to be affected by them, to become aware of phenomenal impressions on various levels (mental, emotional, somatic, relational…) and to attentively stay with these impressions and their unfolding within one's awareness. Read more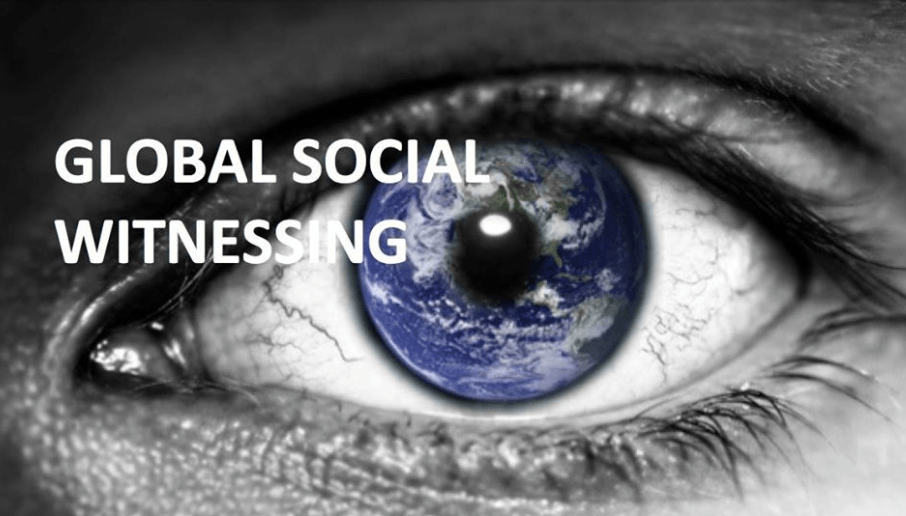 11th March 2019
Spiritual traumatization – an approach to a complex topic by Marion Weber. Part 2. EN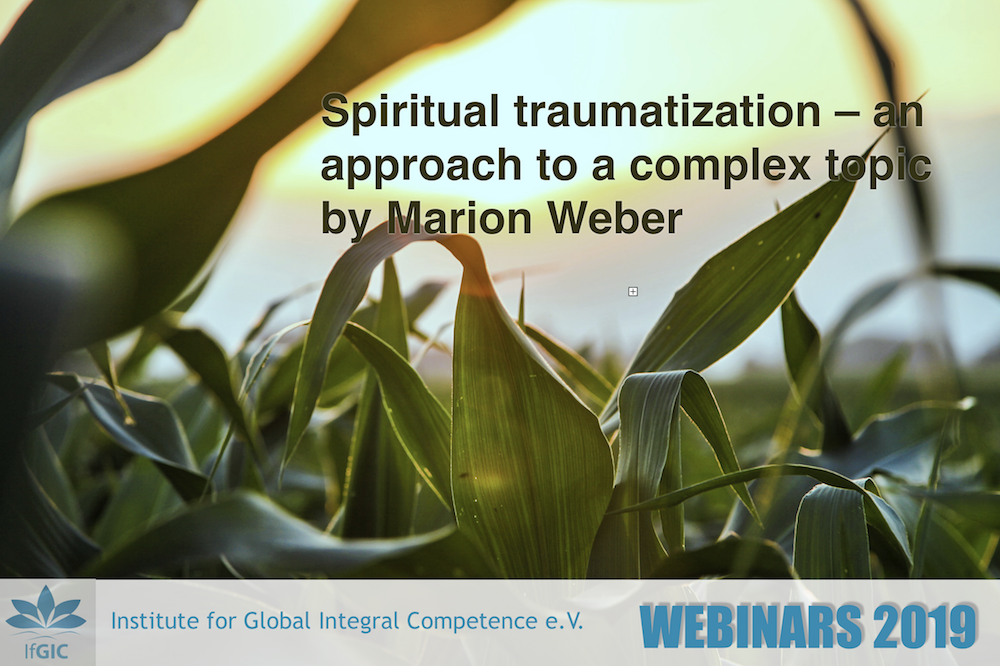 8th April 2019
Listening for Peace by Dr. Anna Storck
"Nature has given us two ears, two eyes, and but one tongue-to the end that we should hear and see more than we speak." In public discourse–Now More than Ever–we all need a reminder to listen more and talk less. This advice goes far back to a proverb attributed to Socrates who is still an inspiration and very much thought provoking to people of all ages today. If we listen and hear what is being offered, then anything in life can be our guide. Listen!
ACCESS
We provide our webinar using the Zoom Platform. Information about how to join us and get set up you will find here. Be sure to get set up well before the first session you'll be joining.
Global Integral Competence is inviting you to a scheduled Zoom meeting.
Topic: Webinars 2019
Time: Jan 14, 2019 8:00 PM Amsterdam, Berlin, Rome, Stockholm, Vienna
Every month on the Second Mon, until Dec 09, 2019, 12 occurrence(s)
Jan 14, 2019 8:00 PM
Feb 11, 2019 8:00 PM
Mar 11, 2019 8:00 PM
Apr 8, 2019 8:00 PM
May 13, 2019 8:00 PM
Jun 10, 2019 8:00 PM
Jul 8, 2019 8:00 PM
Aug 12, 2019 8:00 PM
Sep 9, 2019 8:00 PM
Oct 14, 2019 8:00 PM
Nov 11, 2019 8:00 PM
Dec 9, 2019 8:00 PM
Please download and import the following iCalendar (.ics) files to your calendar system.
Monthly: https://zoom.us/meeting/369924394/ics?icsToken=c0ce07b19a483a2b954fe2baba1fd9427383a4c9bc61813a2971a6d1937fe898