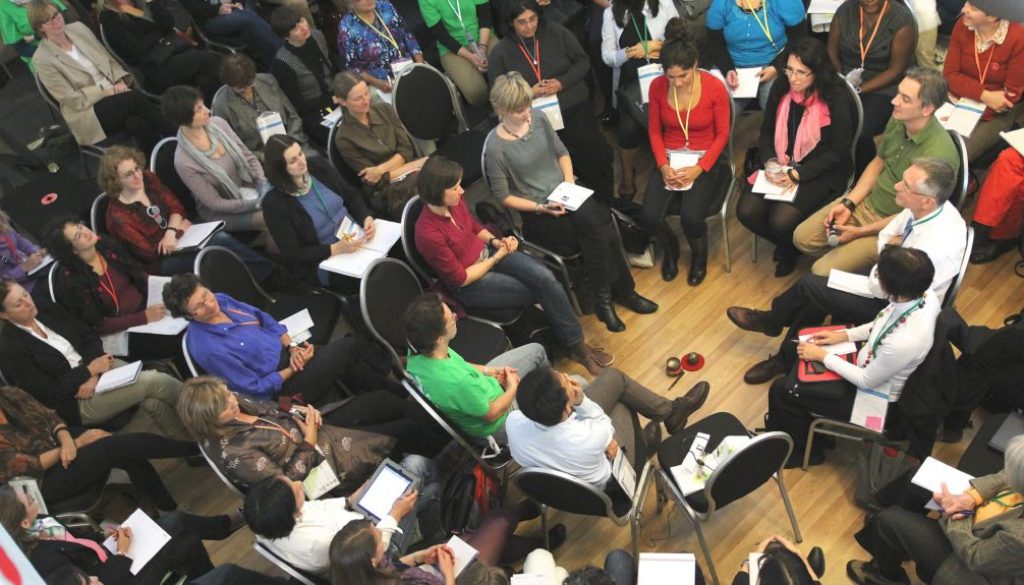 SIETAR 2012+38 Berlin
The join forces of creative like-minded people lead by Kazuma and Anna resulted in the organisation of the  SIETAR Forum 2012+38, International Conference 27-29 September 2012 in Berlin, Germany. In this preparation year during our intensive workshops in Mannheim and Berlin the idea of cosmopolitan communication connected with the integral theory and transparent communication were born, but it took us one year preparation and two intensive workshops in Mannheim and Berlin to shape our Institute for Global Integral Competence. Read more about How everything began here.
To invite the leading edge of practice and thought to become present, we imagined a world, in 2050, where integral consciousness had become the average level of development of individuals throughout all cultures, and where integral competence had found its way into our brain, mind, culture and systems. We imagined that people would be versed in cosmopolitan communication practices, which ""enables coordination among groups with different, even incommensurate, social realities."(Pearce, 1989, p. 169).
Vision:
CC is a communication form in the second tier (yellow and turquoise) of the human evolution. Each individual cannot grasp the whole concept of CC yet, but we all together are able to draw a big picture of CC by using "integral map" and "tools" (transparent communication, integral dialogue etc.)  
Goal:
All participants can understand and experience the concept of CC individually and know that CC can be applied to our social reality – health, wealth and peace.
Step 1. Our hypothesis: CC as communication in the second tier
Step 2. Pre-definition
"Cosmopolitan communication is a form of persons-in-conversation and energy-in-conversation which can create a social reality with unified diversity and relational responsibility by resonating and synchronizing with information energy between communicators through all communication channels."
We need a good integral map for the research/development of CC
CC is communication form in the evolutional stage of yellow and turquoise.
Integral map (AQAL) can give us an orientation for how to develop our communication competences in each quadrant (body, mind, culture and system).
The development line in each quadrant lines suggest us how to train us:
  body – mind – spirit (soul)
me (egoistic) – us (ethnocentric) – all of us (cosmopolitan
gross energy body – subtle energy body – causal energy body
explicit system – implicit system
Step 3. Our tools for evolution: Transparent communication and integral dialogue
Transparent communication and integral dialogue can be understood as tools for development of competences like persons-in-conversation, energy-in-conversation, unified diversity, relational responsibility, new channels.
It is hard to express in words what we made together at this conference. The conventional style of reporting will not do. Fortunately, the orga-team invited Mathias Weitbrecht as a visual facilitator to make a map of the conference. The richness and interdependence of the themes and ideas that wove together in recurring and recursive cycles over the course of the days is well captured in his drawings and fotos in the gallery below.
Here some of the amazing presenters
Sergej van Middendorp's Story
My own story concerns the emergence of we-space as it is needed. One of my contributions to SIETAR was to facilitate the half-time dialogue. For this, I used the metaphor of a jazz club. This jazz club, the in-groove, is situated in the CMM Institute for Personal and Social Evolution's project Cosmopolis 2045. This imaginary city of the future explores a society that has mastered cosmopolitan communication. The in-groove jazz club at SIETAR was meant as a first experiment to bring together musicians and dialoguers and help them apply principles from jazz improvisation to questions that matter.
I used Juanita Brown's World Café as the design, and provided the instructions to the participants as if they were jazz bands. I could draw on seven years of experience with a jazz band, playing principles form the scholarly field of Organizational Improvisation and four years of PhD research into its working. But nothing could prepare me for the beautiful emergence of my own 'band' at the conference.
In preparing, I had asked Kazuma Matoba, who chaired the conference to offer me assistance with facilitating this dialogue. On the day of my work in Berlin, I asked Kazuma who would help me out. Quickly, I was connected with Rita, Veronique, Brenno, and Olga, and a few minutes later we sat down at a small table where I explained my intentions. As I started into a turn explaining the principles of jazz in theory, Rita breaks in and says: "Oh I get it, and I would love to co-present this with you, I love and get jazz, is that ok for you?" I look her in the eye, and I see her understanding of jazz and improvisation. "Do you need more structure than this? "I ask her. "No, we can do it" she says. A few minutes later, we have the whole team aligned around a minimal structure, where Rita and I will improvise the briefing together. Two hours later, we are on stage, improvising, finding our groove, and it just works.
What struck me most was that the band came together as it was needed. There are always musicians who are willing and ready to play, whether with instruments or with words, it works out if I let my controller and perfectionist relax. It was a great performance with all the tensions, imperfections, and groove that goes with jazz improvisation. It was a grand opening of the in-groove jazz club, and judging by the mindmaps that the participants drew, a lot of knowledge converged and got shared. As of this forum, I will always ask myself: who would join the band today? Where is our stage, and what can we let unfold.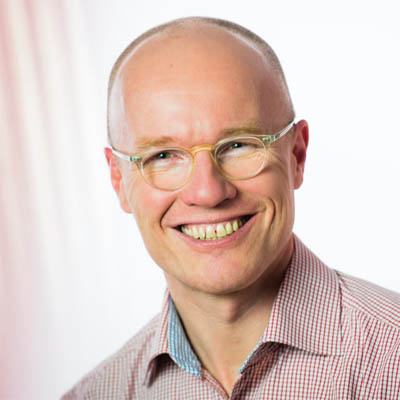 Kazuma Matoba's Story
As a chairman of SIETAR Forum I had a question whether participants can understand the meaning of this event – to research a combination of integral theory by Ken Wilber and cosmopolitan communication by Barnet Pearce for developing "global integral competence". Most of the participants, especially the members of SIETAR don´t know about these two concepts well. But our goal was not to let them understand the theoretical collaboration between these two concepts, but to experience essences of cosmopolitan communication through keynote lectures, input dialogues and many workshops.
This experiment was very successful because most of the participants are now so motivated that they want to continue to research cosmopolitan communication based on their knowledge and experiences gained during the three days.
On the third day I had to facilitate a large dialogue process with more than 150 participants. Prof. Claude-Hélène Mayer, co-facilitator, gave a short input story concerning the healing communication. This strong but short and pregnant input impressed many participants sitting in the circles and a kind of coherent energy emerged. So I did feel very strongly in the center of the large circles. The dialogue process went on very slowly with comfortable silence and we all were competent listeners who encouraged us to speak sincerely. Surpassingly three young conference helpers who were not participants talked about their positive impressions about our experiment and dialogue process. After a while I was so struck by one lady who said "We are now practicing cosmopolitan communication!" that I felt strongly the power of dialogue.